Together,
We Shine Forever.
With DORAEMON and ANESSA by your side, you are free to shine — anywhere, anytime. Let's laugh together, smile together — even cry together, now and into the future. -LINE UP-
Limited Edition!
Available April 1, 2023.
Together, we'll have all the fun under the sun!

< SUNSCREEN EMULTION > 60ML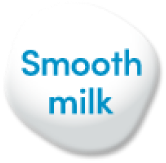 Our strongest UV protection*. Applies smooth, protects skin and boosts beauty — now and into the future.

*ANESSA's strongest sunscreen. SPF 50+, PA ++++, Water Resistant.
Find Out More

< SUNSCREEN EMULTION > 60ML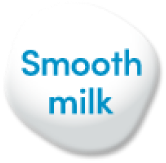 Powerful protection against the strongest UV rays, yet gentle enough for babies.* The smooth texture and hypoallergenic formula make it suitable for all ages and all skin types — even sensitive skin.

*except newborns.
Find Out More Suncare
Info
Skin is under constant attack from UV rays. To protect skin and nurture a future of healthy beauty, effective suncare is essential.
#01
It's always the season for UV rays.
UV rays pose a threat in every season. Even in fall and winter, the UV index is equivalent to approximately 80% of the summer index. No matter the season, always apply sunscreen.
#02
UV rays don't care about the shade.
Even if you are not exposed to direct sunlight, UV rays can still cause harm. They reflect off concrete, water, grass, and many other surfaces. Be sure to apply sunscreen wherever you go.
#03
UV rays love the water.
Even at a depth of 50cm, around 40% of UV rays can still reach the body. Don't forget to apply — and reapply — sunscreen when enjoying the water.
#04
UV rays are always on — whatever the weather.
Whether its sunny, rainy, or cloudy, UV rays always pose a threat. On a cloudy day, 65% of UV rays reach the earth's surface (compared to a sunny day). Whatever the weather, always apply sunscreen.
Find
Our Product
Get exclusive Doraemon Anessa products that's perfect for your skin at Watsons Online & Offline Stores
Offline Store
JAKARTA
Pondok Indah Mall
Jalan Metro Pondok Indah Kav. IV, Pd. Pinang, Kec. Kby. Lama, Kota Jakarta Selatan, Daerah Khusus Ibukota Jakarta
Senayan City Mall
Senayan City, Jl. Asia Afrika, Gelora, Kecamatan Tanah Abang, Kota Jakarta Pusat, Daerah Khusus Ibukota Jakarta 10270
Kota Kasablanka Mall
Jl. Casablanca Raya Kav. 88, Menteng Dalam, Kec. Tebet, Daerah Khusus Ibukota Jakarta 12870
Pacific Place Mall
Jl. Jend. sudirman kav 52-53, Senayan, Kec. Kby. Baru, Kota Jakarta Selatan, Daerah Khusus Ibukota Jakarta 12190
Kelapa Gading Mall
Klp. Gading Tim., Kec. Klp. Gading, Jkt Utara, Daerah Khusus Ibukota Jakarta
Grand Indonesia Mall
Jl. Tlk. Betung I No.45A, Kb. Melati, Kecamatan Tanah Abang, Kota Jakarta Pusat, Daerah Khusus Ibukota Jakarta 10230
SURABAYA
Tunjungan Plaza Mall 6
Jl. Embong Malang No.32-36, Kedungdoro, Kec. Tegalsari, Kota Surabaya, Jawa Timur 60261
Pakuwon Mall
Jl. Mayjend. Jonosewojo No.2, Babatan, Kec. Wiyung, Kota SBY, Jawa Timur 60227
BANDUNG
Paskal 23 Mall
Jl. Kebon Jati No.192, Kb. Jeruk, Kec. Andir, Kota Bandung, Jawa Barat 40181
SEMARANG
New DP Mall
Jl. Pemuda No.150, Sekayu, Kec. Semarang Tengah, Kota Semarang, Jawa Tengah 50132

©Fujiko-Pro